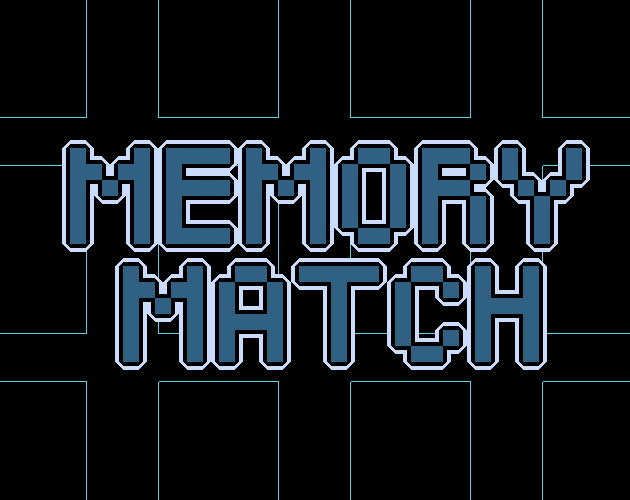 Memory Match
A downloadable game for Windows
Game prototype done in 2 work days. Third game done in the Game Making Practice project.
Controls:
Interact: Left mouse click
Leave (closes game in main screen): Right mouse click
Project Synopsis:

A series of 11 games made from scratch with strict time limit deadlines, aimed at improving my game design and project management skills.
#1: 1 hour game (Snake)
#2: 1 day game (Break Me if You Can)
#3: 2 day game (Memory Match)
#4: 1 week game
#5: 2 week game
#6-10: Repeat previous steps
#11: A 3mo game project with a minimum of 5 levels/mechanics.
Download
Download
Memory Match - 2d version.exe
40 MB